Wedge Wire Screen Pipes from China
| | |
| --- | --- |
| Category: | Wedge Wire Pipe&Cylinder |
| Material: | stainless steel 304,304L,316,316L,321,430 or as per your request. |
| Properties: | wedge wire pipe |
| Application: | water-treatment,beer brewing,water well drilling ,oil well drilling ,mineral processing, coal-cleaning plant, refining & petrochemical |
if you are interested in receiving more information or have a question with our products, please fill out the form above and we will contact you within 24-48 hours.
Email:sales@ubowire.com
Author: eva
Details of Wedge Wire Screen Pipes from China
Wedge wire screen is renowned as a fine screen for pretreatmentin wastewater treatment plants. It widely used in meat processors, food processors, tanneries, textile mills, petrochemical plants, and recyclers, the users rely on it for product recovery and wastewater treatment.
The SS 304 316 V shaped wire Johnson screeen is made of Welding V-shaped profile wire by Wrapping Cylindrically around support rods under automatic specialized johnson screen machine. Each profile wire and support rod is contacted by resistance welding. Support Wire can be inside or outside according to flow direction ,Johnson screen's slot range from 0.2 to 3mm.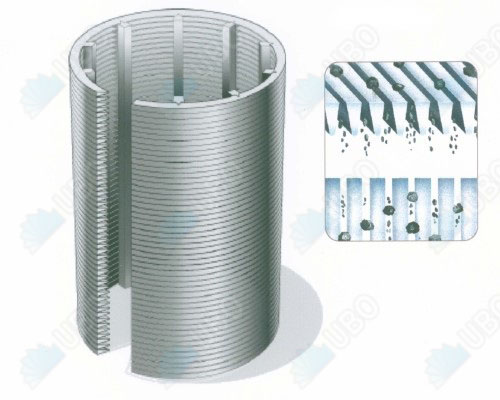 How does Wedge Wire Screen Works
An externally-fed type, the influent is directed under a baffle, then upward and over the length of the drum. The natural action of wastewater flow through the screen creates a powerful backwash which results in a continuously clean surface. Solids are caught on the outside of the screen surface and are removed by a tensioned doctor blade

If it's a V shaped wire johnson screeen . Influent enters through the inlet and flows into a headbox. The headbox fills and the influent flow over the weirs and touch two sides of the rotating drum screen. As the influent hits the turning screen, the solids are caught inside the drum and the liquid passes through the screen into the process or on for further treatment.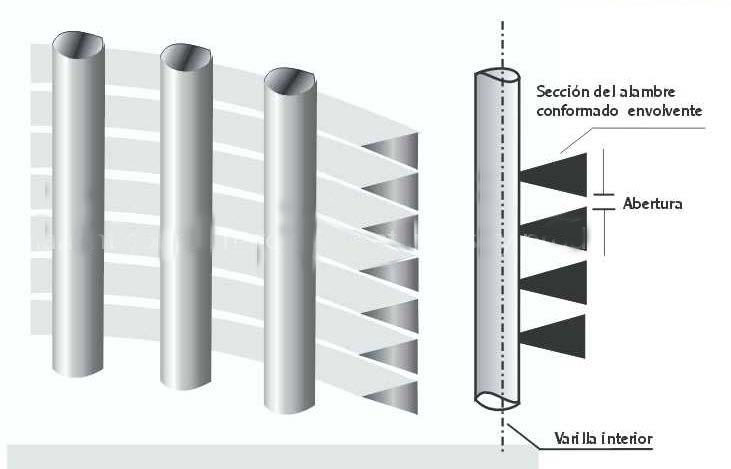 Benefits of Wedge Wire Screen Pipes from China
-- V type wire, no plugged
-- No move part, simple to install
-- Low maintenance costs
-- Economical and applicable type, long life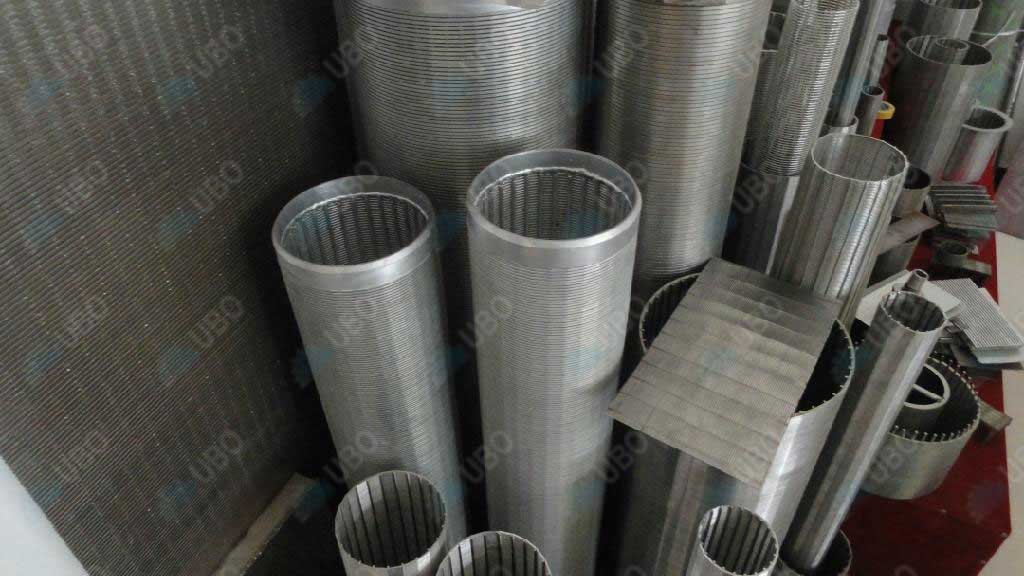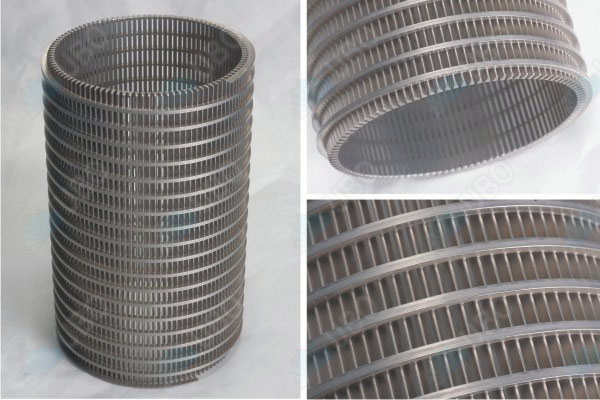 Specifications of Wedge Wire Screen Pipes from China: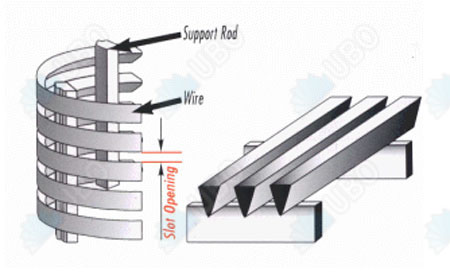 SS 304 316 V shaped wire wedge wire screen tube

Material:

Low carton, low carton galvanized steel (LCG), steel treated with plastic spraying, stainless steel (304,316etc.)

Wedge Wire (mm):

Width : 1.50 1.80 2.30 3.00 3.30 3.70

Height : 2.20 2.50 2.70 3.60 4.30 4.70 5.60 6.30 7.00

Support Rod (mm):

Width : 2.30 3.00 3.30 3.70

Height : 2.70 3.60 4.70 5.60 6.30

Round : 2.50mm -- 6.0mm

Diameter Ranging

from 1 inch -----45 inch.

Length:

lengths up to 6 meters.

Slot Size:

0.10, 0.15, 0.20, 0.25, 0.30,....., 3.00 also achieved upon request.

Note: Other specifications can be customized according to your requirement
Packaging and Transportation of Wedge Wire Screen Pipes from China:
You may also be interested in the following product(s)