oil well slot screen suppliers
| | |
| --- | --- |
| Category: | Wedge Wire Pipe&Cylinder |
| Material: | stainless steel 304,304L,316,316L,321,430 or as per your request. |
| Properties: | wedge wire screen pipe |
| Application: | water-treatment,beer brewing,mineral processing, coal-cleaning plant, refining & petrochemical |
if you are interested in receiving more information or have a question with our products, please fill out the form above and we will contact you within 24-48 hours.
Email:sales@ubowire.com
Author: eva
Details of oil well slot screen suppliers
Slotted Screen Filter Pipe, also called round slot tube. It is made of stainless steel wire, which is the most popular type because of outstanding chemical stability and corrosion resistance.

The Wedge Wedge Wire slotted pipe screen is composed of working profile and support profile. It is produced on an automotive machine. The support profiles is placed on the suit position of the machine, during the surface profiles are spirally wounding, the support profiles are welded onto the surface profiles.
Wire type of
Slotted Screen Filter Pipe
As we all know, the wedge wire screen tube is composed of surface profiles and support profiles. The wire type of surface profile is commonly triangular wire, which is also called V-shaped wire.

The support wire can be triangular wire, round wire and trapezoid wire.

Applications of
Slotted Screen Filter Pipe
1. Petroleum industry. Oil filtration.
2. Water treatment industry. Desalination of seawater, treatment of industrial water and domestic water. Water softening treatment.
3. Chemical industry. End products of chemical organic solution filtration, such as acid, alkali liquid filtration, alcohol and other products filtering.
4. Hydro-geological exploration.
5. Drilling construction.
6. Geothermal development.
End types of
Slotted Screen Filter Pipe
Wedge wire screen tube has different edge types to suit different applications and machines, the main types are as follows, just refer to them and choose the best one.
-- Common type.
-- End ring type.
-- Threaded fitting type.
-- Flange type.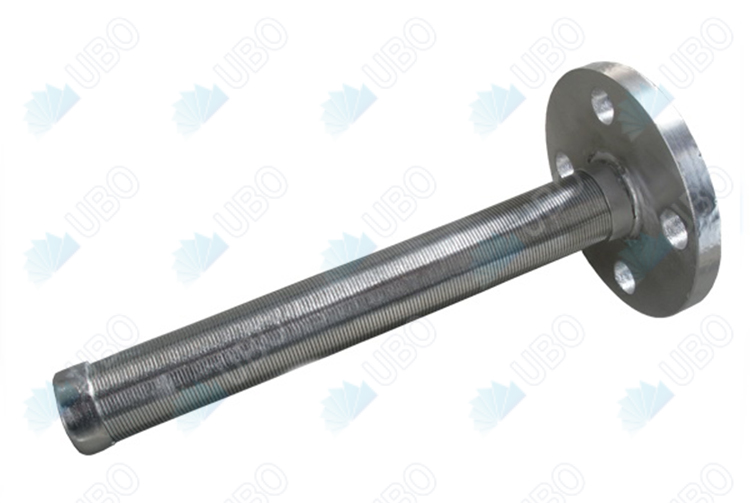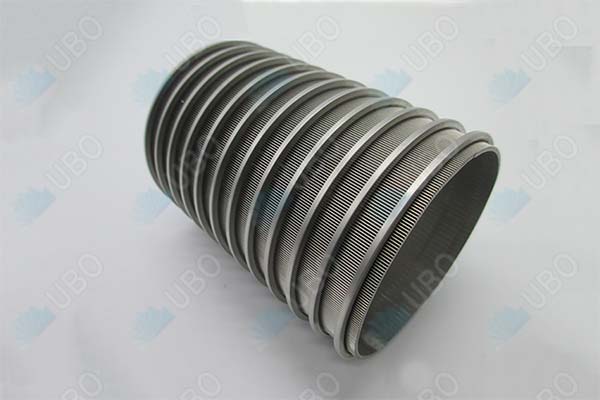 Specifications of oil well slot screen suppliers:

SLOT

(INCH)

LENGTH

(m)

WIDTH

(m)

COLLAPSE

STERENG

(PSI)

TENSILE

WEIGHT

(TON)

WRAP

(thick*deep)

(mm)

RODS

(mm)

0.04

1-6

0.5-2

395

6

2.2*3.0

3.8mm/22

0.04

1-6

0.5-2

395

6

2.3*3.0

3.8mm/22

0.04

1-6

0.5-2

252

8

2.3*3.5

3.8mm/32

0.01

1-6

0.5-2

399

10.5

3.0*5.0

3.8mm/48

0.02

1-6

0.5-2

370

10.5

3.0*5.0

3.8mm/48

0.04

1-6

0.5-2

323

10.5

3.0*5.0

3.8mm/48

0.01

1-6

0.5-2

206

11

3.0*5.0

3.8mm/50

0.02

1-6

0.5-2

191

11

3.0*5.0

3.8mm/50

0.04

1-6

0.5-2

167

11

3.0*5.0

3.8mm/50
Packaging and Transportation of oil well slot screen suppliers:
You may also be interested in the following product(s)