lauter tun screens supplier
| | |
| --- | --- |
| Category: | Wedge Wire Screen Panel |
| Material: | stainless steel 304,304L,316,316L, |
| Properties: | fasle bottom |
| Application: | lauter tun , mash tun, brewing system filtration, lauter tuns in breweries, On the mash hot water is applied to create the wort |
if you are interested in receiving more information or have a question with our products, please fill out the form above and we will contact you within 24-48 hours.
Email:sales@ubowire.com
Author: Sally
Details of lauter tun screens supplier
UBO company have more than 10 years of proceeing for lauter tun screen. UBO is a laeger lauter tun screen supplier in China. Lauter tun screens is on sale. The lauter tun screen is necessary for a proper separation process. All UBO lauter tun/mash tun screens are custom built to your specifications. These lauter tun screen can be built as one piece/screen or in sections to fit through any size manway and are designed to sit on a ledge within the tank/kettle.
Features of lauter tun screen
1) Excellent separation properties - high resistance to clogging
2) V-shape provides exceptional open area
3) Easy to clean, providing reduced maintenance costs
4) Superior strength, delivering longer service life
5) Standard slot opening
6) Custom sizes and framing options
Application of lauter tun screen
• Lauter tun
• Mash tun
• Whirlpool
• Boiling kettle
• Bright tank
• Hot water tank
• beer equipment
• Custom made screens for retro-fit or new installations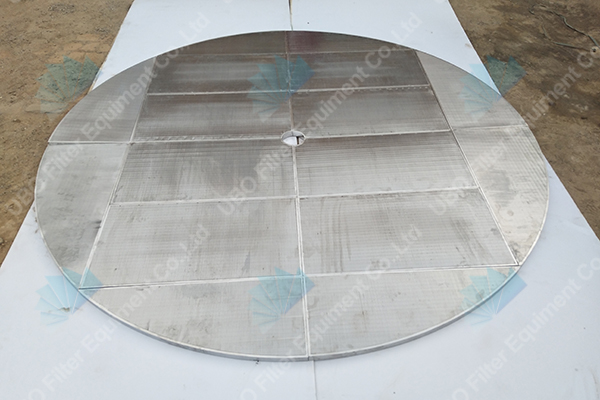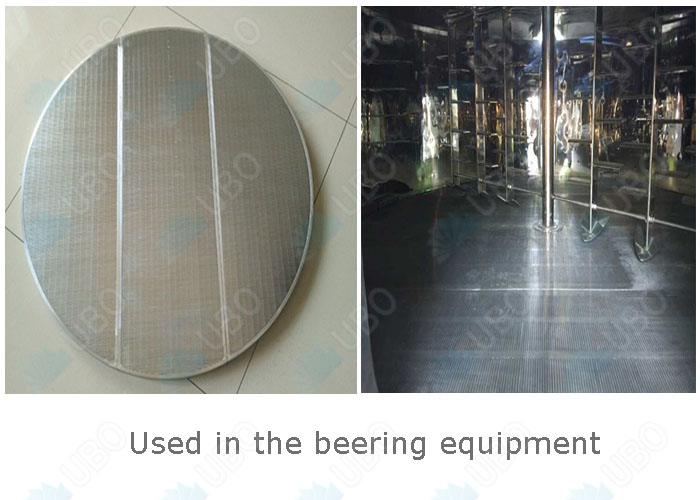 Specifications of lauter tun screens supplier: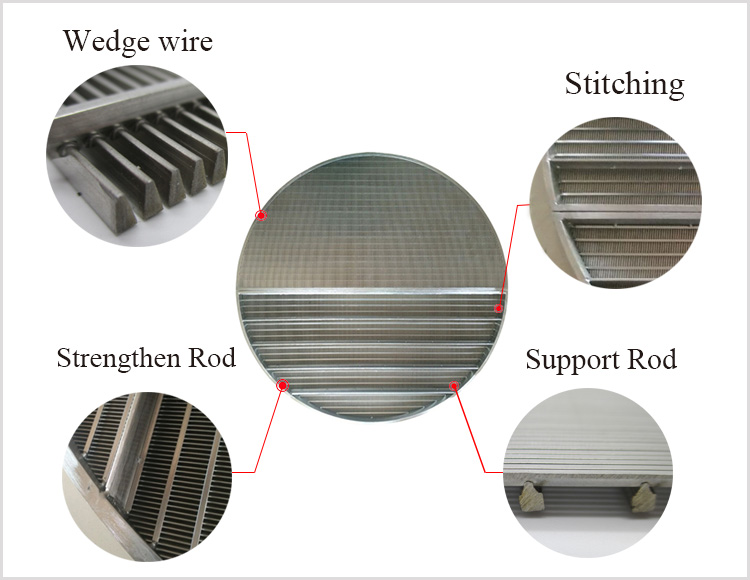 Normal Name

Lauter Tun Screen, Mash Tun Screen, False Bottom Screen, Etc.

Diameter Range

(MM)

200mm To 2500mm. Diameter Customized

Normal Diameter

(MM)

29", 30", 35", 37", 40", 45", 47", 59", 63", 74", Etc

Normal Slot

(MM)

0.7mm, 0.75mm, 0.8mm, 1.0mm, customized

Normal Thickness (MM)

8.5mm, 20mm. 25mm, 30mm, 40mm, 50mm, Customized.

Sections & shape

1 Cycle, 2 PCS, 3 PCS, 4 PCS, 6 PCS, 8 PCS. Customized

Wedge wire

(MM)

2x4MM Wedge Wire, 3x5MM Wedge Wire

Support Rod

(MM)

3x5MM V shaped Support Rod, 3x5mm Square Support Rod

Strengthen Rod

(MM)

Thickness and Height according to the diameter and screen thickness

Note

Usually customized.
Packaging and Transportation of lauter tun screens supplier:
You may also be interested in the following product(s)