wedge wire grate supplier
| | |
| --- | --- |
| Category: | Wedge Wire Screen Panel |
| Material: | stainless steel 304,304L,316,316L,321,430 or as per your request. |
| Properties: | wedge wire grate |
| Application: | solid-liquid separation and recovery. Especially for beer waste water, papermaking wastewater, slaughtering waste water, juice processing wastewater |
if you are interested in receiving more information or have a question with our products, please fill out the form above and we will contact you within 24-48 hours.
Email:sales@ubowire.com
Details of wedge wire grate supplier
The wedge wire grate is the most important part to connect the system of drainage channels and the flooring.
As the most important part of the drainage system in the house, its performance directly effect the quality of the indoor air, and it is also very important to control the peculiar smell of the bathroom.
The wedge wire grate is mainly used in bathroom, kitchen, washroom, swimming pool or other wet rooms.

Advantages of wedge wire grate
1>.Drainage fast , always keep the bathroom dry and clean , enhance the level of non-slip surface
2>.Increase three dimensional sense of space ,do not use stone to separate dry and wet areas again ,and don't use any other Stainless Steel Linear Drain
3>.Save the time of construction , using the drainage of same gradient, construction of simple ,maintain tile integrity and beautiful appearance .
4>.Security increased ,it is a trouble free access for some people whose action is inconvenience as it do not need the stone to separate dry and wet areas
5>.Beautiful appearance ,to be part of the bathroom , become a kind of elegant decoration
Application of wedge wire grate
Wedge wire grate is widely used in filters, strainers, architectural screens, water treatment underdrains, media support grids and overlays, infiltration gallery screens, lauter tun screens, many other liquids, solids separation applications.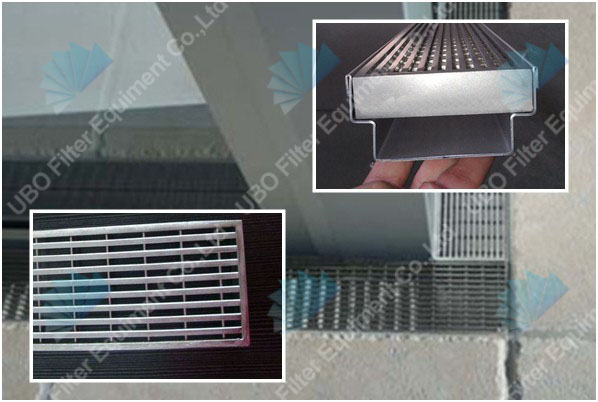 Specifications of wedge wire grate supplier:
Slot size (mm): 0.025mm 0.10, 0.15, 0.2, 0.25, 0.30-3mm
Open area: up to 60%
Material: low carbon, low carbon galvanized steel (LCG) steel , stainless steel (304 etc.) Lengths up to 6 meters
Diameter: ranging from 25 to 800mm
End connection: plain beveled ends for butt welding or threaded
Material: Low Carbon Galvanized ( LCG ) and Stainless Steel (SS)
Slot (mm): 0.025 0.1、0.25、0.50、0.75、1.00、1.50、2.00、3.00 and so on.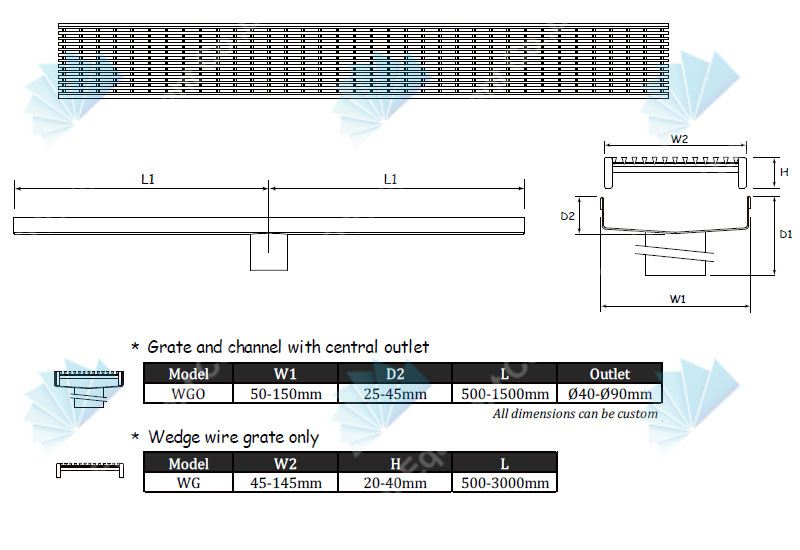 Packaging and Transportation of wedge wire grate supplier:
You may also be interested in the following product(s)